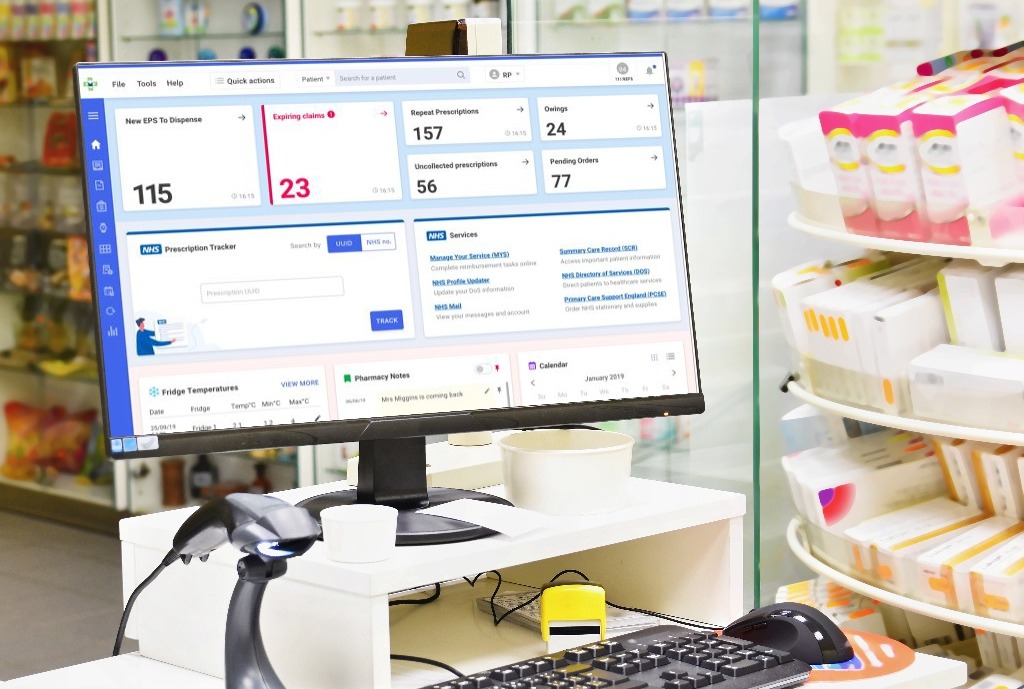 Pharmacy Manager and NHS Prescription Tracker Integration
We are pleased to share news of our first-to-market integration of the NHS Prescription Tracker within our Pharmacy Manager PMR. This new feature enables one-click access to NHS Prescription Tracker information, providing pharmacy professionals with quick, easy and efficient prescription searches without having to leave their PMR.
This feature has been hailed as critical in supporting pharmacies dealing with patient queries, incoming calls or walk ins with fast, seamless and intuitive access to information showing the exact location and status of a prescription.
This latest development was borne out of intelligence captured from usage data, showing high demand for access to the NHS Prescription Tracker URL. Replacing this with fully integrated access to the service is essential in driving efficiencies into pharmacy and ultimately gives back time for patient consultation and advice.
Pharmacy Manager has provided independent pharmacies as well as larger pharmacy groups with industry leading functionality since the early 1980's, helping pharmacies not only dispense prescriptions safely, but also manage their stock and businesses more efficiently. Its evolution has seen Pharmacy Manager adapt to changing pharmacy needs through a combination of customer feedback and in house expertise. Cegedim's Pharmacy Manager now works smarter with intelligent workflows and integrations driving efficiencies in pharmacy.
Tracey Robertson, Product Director, comments, "We are committed to ongoing development that is going to add incremental value to our customers, ultimately making healthcare easier for pharmacy professionals and patients alike. Customer feedback shows that pharmacists want ways to maximise the services they are providing and ensuring operational efficiency is key to this. We are delighted to be the first PMR provider to make this new functionality available."
Pharmacy Manager is specifically designed to help pharmacy teams work smarter and is continuously evolving to transform day to day activity throughout pharmacy.