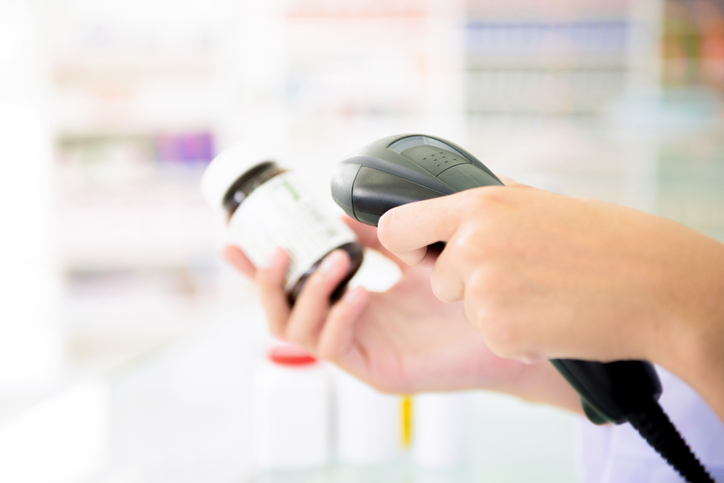 Launching Our New FMD Integrated Plugin
We are thrilled to announce the launch of a new FMD integrated plugin for Pharmacy Manager, which is set to improve workflow and reduce pharmaceutical errors. As part of our next generation pharmacy system, this plugin has been designed to help alleviate the pressures on pharmacies, with the addition of a picking accuracy check.
The introduction of this solution will not only minimise workflow disruption, but will provide pharmacies with greater flexibility. Once turned on, you can choose whether to scan items whilst dispensing to verify each FMD product, but with the opportunity to scan both 1D and 2D barcodes it also adds a picking accuracy check and expiry date check to all your dispensing. The system will then produce an automatic aggregated bag label, for one scan to decommission all items inside the bag at handout.
For our customers, advantages of using the integrated plugin include:
The added ability to scan 2D barcodes in order to verify items and display NMVS response.

Automatic aggregated barcode bag label for the complete prescription.

Easy decommissioning at the point of handout by scanning the bag label barcode.

Just by using the system, you will be able to build a local database of lined GTiN to EAN codes so that over time you can scan just one barcode.
Even if you are a customer that already has another FMD solution in place, you too can reap the benefits of this latest Pharmacy Manager release. You will be able to scan any barcode when dispensing.
Perform an expiry date check.

Perform a picking accuracy check to flag when picked medication does not match the input in Pharmacy Manager.

Reduce errors and improve workflow.
Looking for further information? Why not get in touch